Packing And Boxes Marylebone w1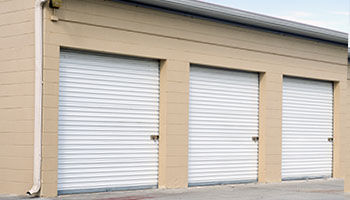 The benefits of packing and boxes
Packing and boxes are an essential part of moving house or office, usually involving a lot of careful planning and organisation. Packing items securely ensures that they arrive at their destination in one piece, whilst using suitable boxes helps to protect the contents from bumps along the way. This can be especially important when you're transporting delicate possessions, such as crockery, glass or china. At Storage Marylebone, we offer a wide range of packing materials and boxes to suit any need.

When choosing packing materials and boxes, consider your item's shape, weight and fragility as this will help you decide what type of box is best. Depending on your requirement, our stock includes cardboard storage cases, plastic storage containers, wrapping materials such as tissue paper and bubble wrap, protective packaging foam and padding - alongside specialist fragile or hazardous goods cartons.

For items that require extra care, it may be beneficial to use premium boxes designed for the task in hand. These bulk-buy wholesale boxes come with their own cushioning systems to ensure items remain secure during transit - so whether you're storing valuable works of art or bulky furniture pieces, you can rest assured that your items will be well-protected and safe from damage during transportation.


The importance of using high quality products

At Storage Marylebone, we understand how important it is for customers to be able to trust our products for their business needs. That is why we only provide the highest quality products to our customers - all sourced from reputable suppliers who adhere to industry regulations set out by governing bodies worldwide. We are confident that all of our customised packaging solutions meet the highest levels of safety and security requirements - so you can have peace of mind knowing that all items are protected while in transit.

We also offer a selection of mildew-resistant storage bags - ideal for items which could become easily damaged if exposed to humidity. Our large selection of small boxes is also perfect for keeping small objects safe and secure during moves or removals - not just protecting what's inside but also taking up much less space than regular moving boxes do.


Why choose Storage Marylebone for packing and boxes?

At Storage Marylebone, we are passionate about providing our customers with quality packaging solutions that perfectly suit their needs - whether they are moving house, sending off parcels or simply tidying up around the home! With competitive prices across all of our products and delivery options available throughout the UK - make sure you choose us for all your packing needs today!

Our team provide detailed advice on the best type of packaging solution for each individual project - so no matter what you need help with; we'll ensure that you get the right result every time! All orders placed through us come with free complimentary samples - so you can always test out a product before ordering in bulk! For further information on any of our products or services please give us a call on
- our friendly team will be more than happy to talk through everything with you in more detail!
---